国際柔術聖心会宗家原田貞朋
Honorary President Seishinkai Ju-Jitsu International
---
10th Dan International Shito-Ryu Karate-Do Seishinkai
10th Dan Goju-Ryu Karate-Do Koshi-Kai
8th Dan Nihon Karate-Do Rengo-Kai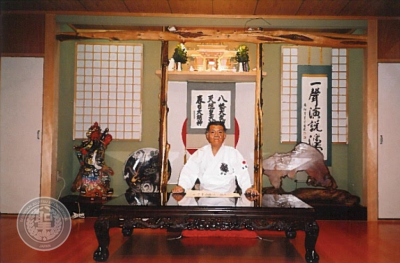 ---
Head of family and President of International Shito Ryu Karate-Do Seishinkai.
Honorary President of Seishinkai Ju-Jitsu International
Soke Honorary President of World Shito Ryu Karate-Do Seishinkai International ( World SKSI) (Founder).
President of All Japan Ju-Jitsu Federation ( AJJF ).
Head Coach of International Martial Art Academy ( Headquarters of Israel ).
Honorary vice-President International Body Guard Security Service Association ( IBSSA : Headquarters of Hungary ).
Standing director of Japan Karate-Do Federation ( JKF ) and Osaka Prefecture Karate Do Federation and also counselor standing of Osaka City's Karate-Do Federation
Board Member of Japan Martial Arts Game Association (JMAGA)
International Budo Hall of Fame Register (CBME) Karate Pioneer
---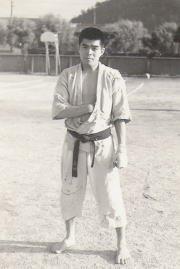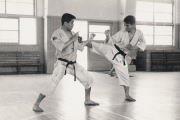 ---
1936: Soke Sadatomo Harada was born 26-03-1936 in Osaka City
1950: He began his training in Karate-Do Goju-Ryu style
1954: He entered Kansai University and was a member of the Karate-Do Club. He received direct coaching from Shihan Ken Sakio (Honorary President of Shito Kai), 9th Dan Black Belt of the Japan Karate-Do Federation and second generation Shihan of Karate-Do in Kansai University. Kansai University was the first University to provide the teachings of Shito Ryu Karate directly from its founder Mabuni Kenwa, who was the first generation Shihan of this great University.
1956: Received training under Shihan Kazuo Kokubu (currently vice- President of Shito-Kai), who was a third generation Shihan at Kansai University.
1957: Soke Sadatomo Harada founded the Kansai University All Japan Students Karate-Do Federation. He assumed the presidency of the first generation of students.
NOTE: The Students Karate-Do Federation was the first institution unifying the Karate-Do in Japan.
1959: As soon as Mr Sadatomo Harada graduated from The Kansai University, he took office as standing Director of All Japan Student Karate-Do Federation and All Kansai Student Karate-Do Federation as well as Stinging Advisor.
1964: Collaborated to start the "Japan Karate-Do Federation" (JKF) Founded by R. Sasagawa. Soke Sadatomo Harada participated as director of the Student Federation.
1974: Took office as the President of Kansai University Karate-Do Federation OB Assembly. Took office as vice-Director and special Chairman of Committee in Kansai University Sport OB Assembly. He received the 7th dan Black Belt in Kansai University Karate Do.
1999: Soke Sadatomo Harada established the newly International Shito-Ryu Karate-Do Seishinkai. (KOKUSAI SHITO-RYU KARATE DO SEISHINKAI) in 1999 and the Veterans Council announced Sadatomo Harada as 5th and current Soke of Seishinkai.
Soke Sadatomo Harada becomes President of All Japan Ju-Jitsu Federation.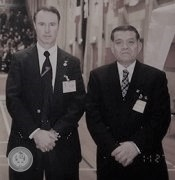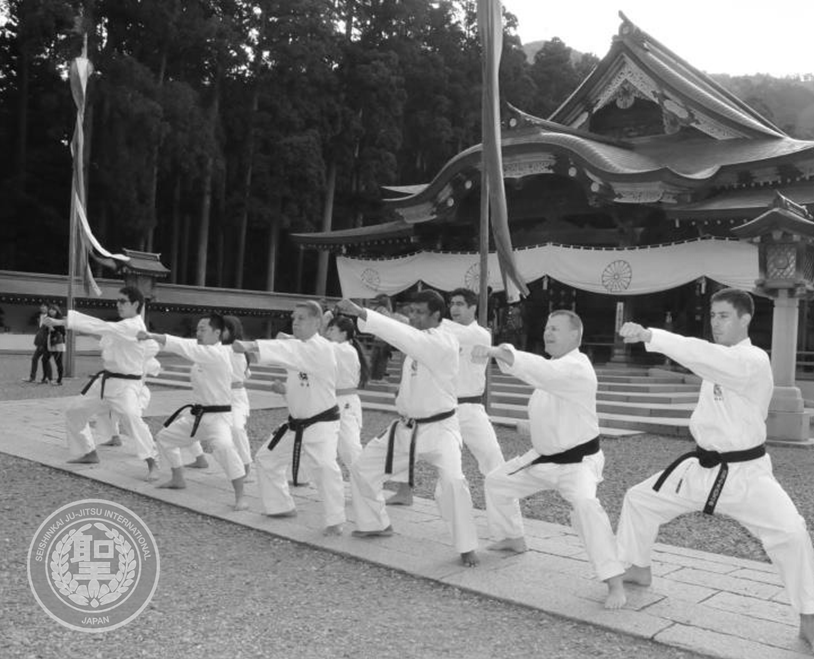 ---
2001: In 2001 Soke Sadatomo Harada was initiator for entering Ju-Jitsu into the World Games in Akita, Japan. He invited serveral top Ju-Jitsuka from The Netherlands to demonstrate the power/beauty of Western/European Jitsu.
Soke became really impressed by the completeness of Western Style Ju-Jitsu.
2007: Soke Sadatomo Harada was appointed as the President of the Osaka City Karate-Do Federation on April 1 -2007 and Worked for 4 Year until March 30 – 2011.
2013: Soke Harada meeting Tony van Venrooy at Golden Week Teaching in Niigata, Japan.
Again impressed the the completeness of his Western Style of Ju-Jitsu first steps were taking to incorperate Ju-Jitsu under the Seishinkai umbrella.
2016: Honarary President Seishinkai Ju-Jitsu International
International Budo Hall of Fame (CBME) registered as Pioneer of Karate.
2018: Soke Harada visiting the Netherlands and Belgium for the first time and took part in the examinations of the Teacher License-A exams and Dan-exams.
On this special occasion Soke Harada promoted SJJI vice-President Rob Coolen from the Netherlands to 7th Dan Ju-Jitsu for his outstanding work for SJJI.