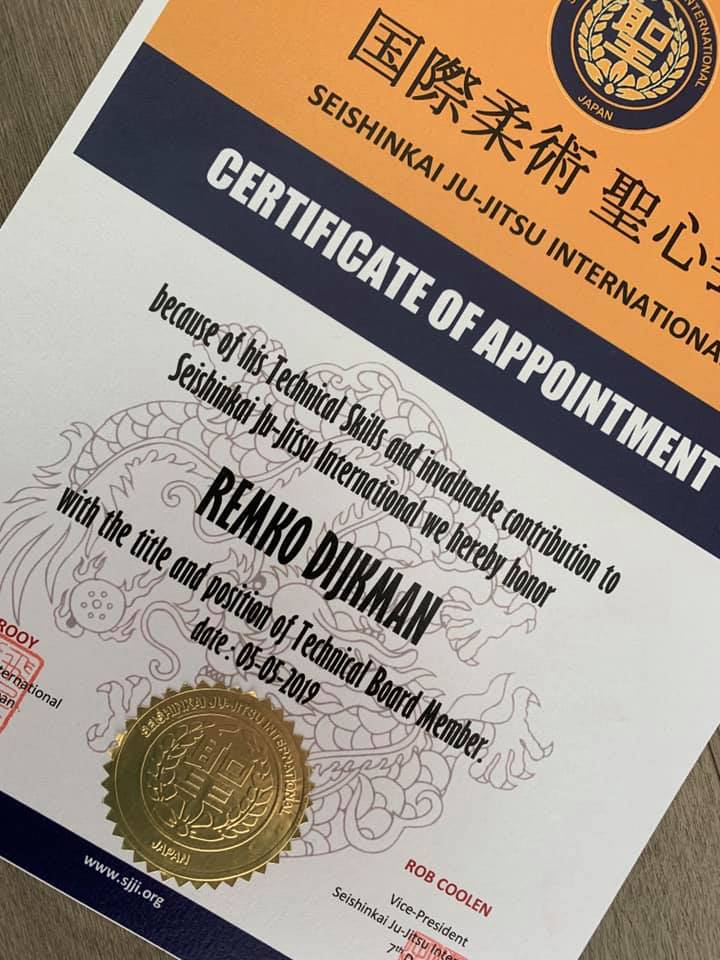 The SJJI Board, after approvement of Honorary President Soke Sadatomo Harada, appointed Sensei Remko Dijkman (5th Dan Seishinkai) to be member of the SJJI Technical Board.
Dijkman Sensei has been a  Seishinkai Member and SJJI Black Belt Examiner for many years and his contribution to the development of the Technical Level of Ju-Jitsu has not gone unnoticed.
One of the tasks of the SJJI Technical is to check and update the Technical Syllabus and also the text of Seishinkai Kata #1, the E-Bo-no-Kata.
We welcome Sensei Dijkman and are happy that we can learn and profit from his vast knowledge of Ju-Jitsu (5the Dan), Judo (5th Dan) and Self-Defense (Police Intructor).