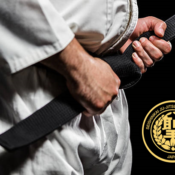 This Seminar Rob Coolen (7th Dan) wil teach the different defenses against a knife-attack taken from the Seishinkai Kata, E-Bo-no-Kata, Goshin-Jitsu-no-Kata and Kime-no-Kata.
The second hour will be filled by Theme #7 from the SJJI syllabus, Renraku-Waza: indirect combinations.
What to do when the opponent resists or is trying to escape when you are executing the techique.
Teacher this hour will be Tony van Venrooy (8th Dan).
Admission Fee:
SJJI Members.         € 7,50   (please take your SJJI-Passport for stamp)
Non-Members.         € 15,=