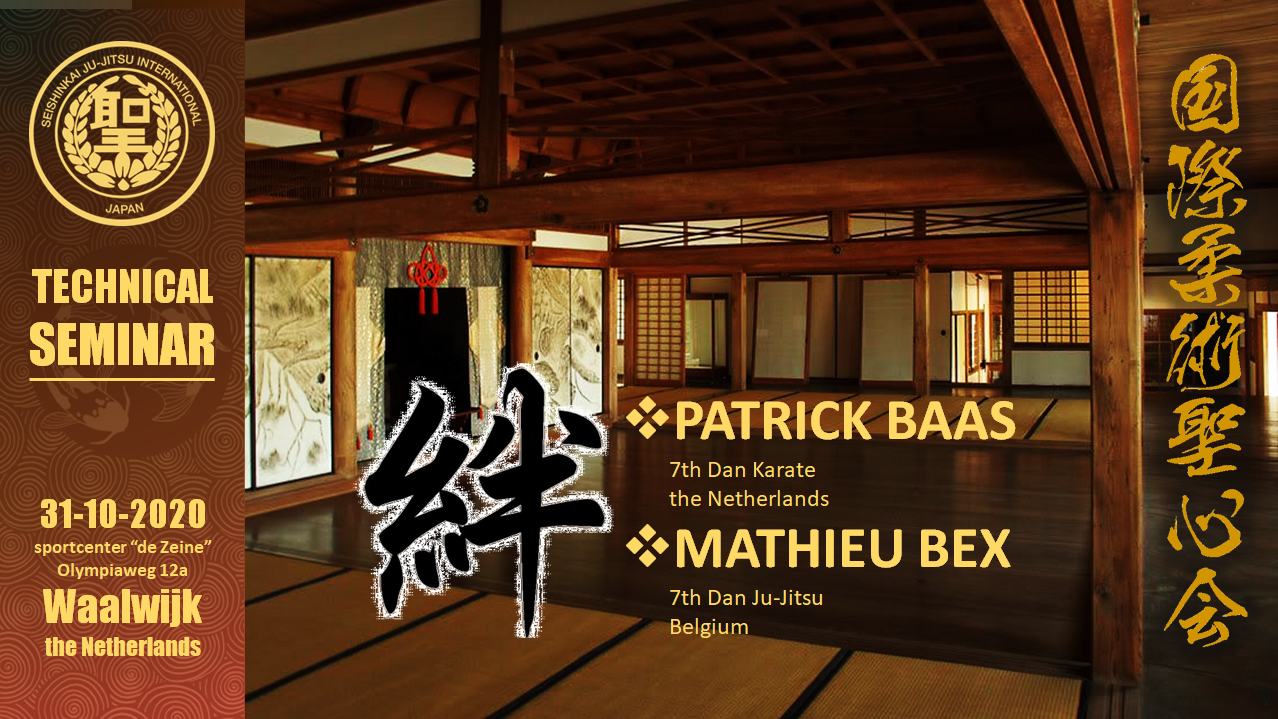 Unfortunately because of the recent Corona developments, the Goverment in the Netherlands has closed all Sport-activities van 18+ year old peolple.
The restrictions (including keeping the 1,5 mtr distance) forced us to take action.
Because Seishinkai Ju-Jitsu International wants their members to experience our beautifull Ju-Jitsu to the fullest, and also keep our members safe and healthy, the only thing we can do is to cancel this Seminar.
---
This first Technical Seminar after the Summer Holidays we could invite two top SJJI instructors.
Patrick Baas (7th Dan Karate-Do) and Mathieu Bex (7th Dan Ju-Jitsu) will teach 2,5 hours.
Fee for SJJI-members: € 10,=
non-members € 17,50
There is a possibility to apply for membership before the beginning of the seminar.
NOTE:
according to the Japanese guidlines participants will wear white keikogi (Gi).
1118total visits,12visits today