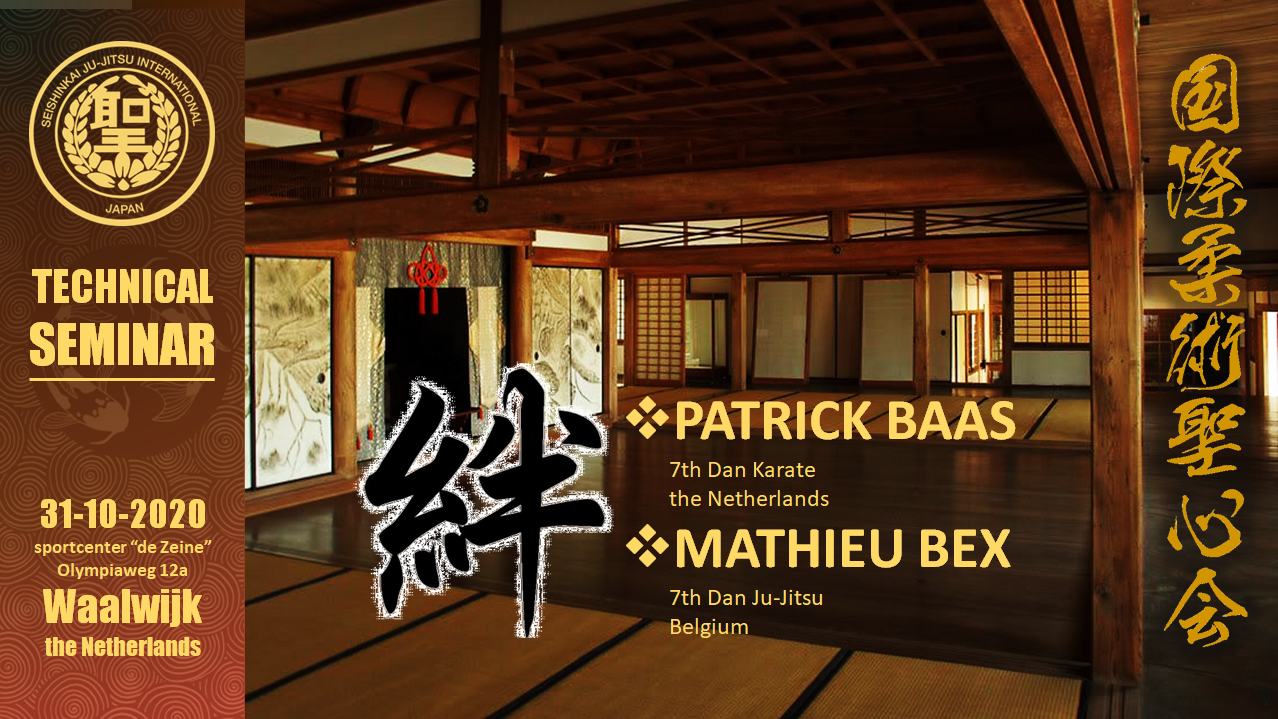 This first Technical Seminar after the Summer Holidays we could invite two top SJJI instructors.
Patrick Baas (7th Dan Karate-Do) and Mathieu Bex (7th Dan Ju-Jitsu) will teach 2,5 hours.
Fee for SJJI-members: € 10,=
non-members € 17,50
There is a possibility to apply for membership before the beginning of the seminar.
NOTE:
according to the Japanese guidlines participants will wear white keikogi (Gi).
444total visits,7visits today